Product details description
Tractor-drawn vegetable seedling transplanter,Chili planter,Tomato planter .
Model: 2ZBX-2A
Save effort---Towing, transplanting, watering by tractor, allowing riding .
Practical---Operating simply, efficiently.
Flexible---The row space is adjusted, and it can be customized.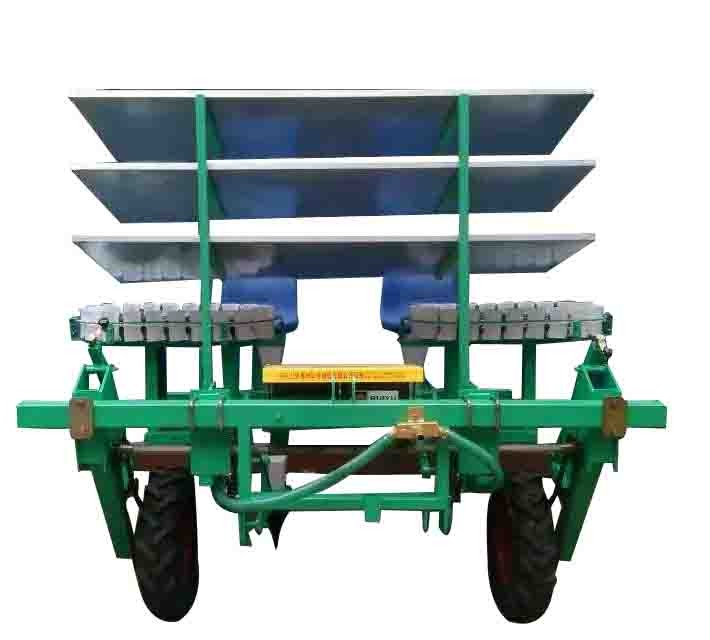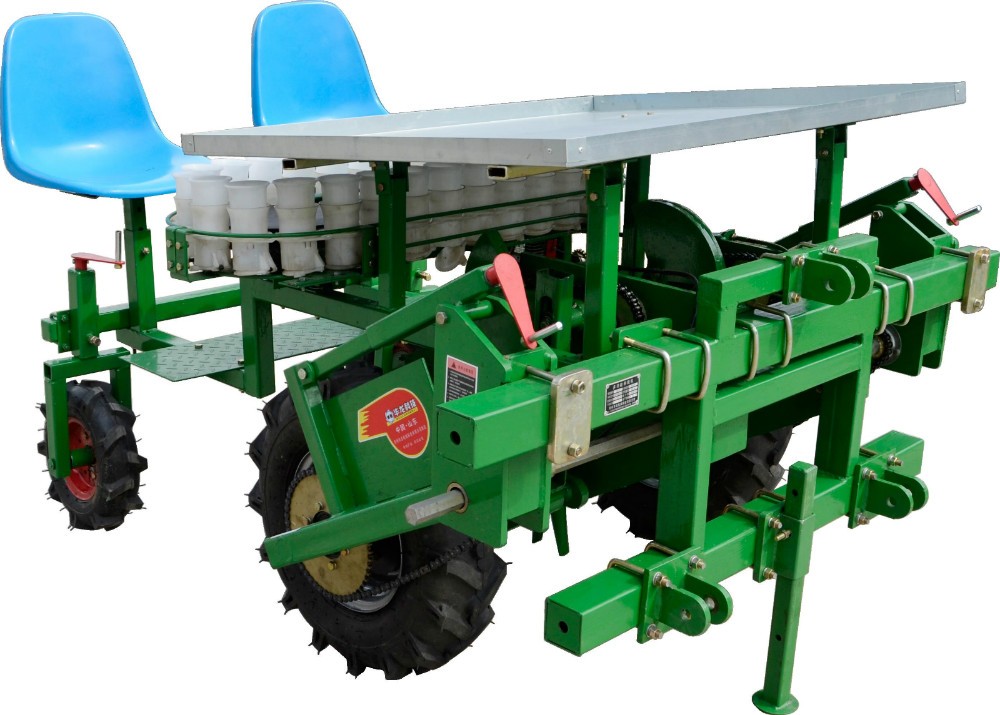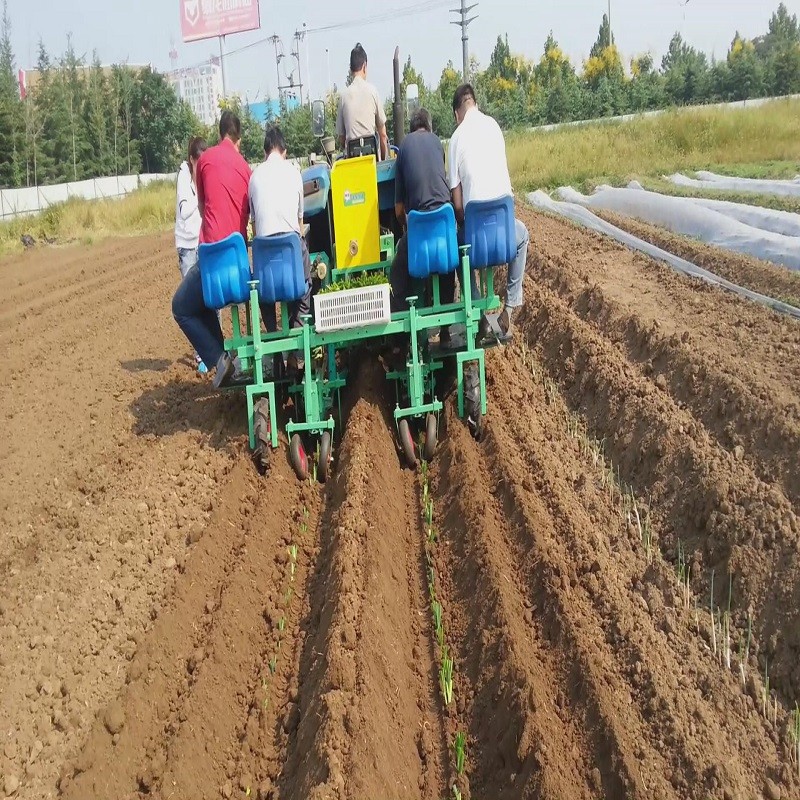 Operating principle and scope of application
The transplanting machine of 2ZBX-2A is applied to planting crops ,including vegetables,corn, etc. The machine is fitted out with tractor which the horsepower exceeded 35, having the function of transplanting seedlings and watering quantitatively. The main operating principle is utilizing the whirling of double crankshafts. The whirling of crankshafts can drive the movement of duck-billed which is reunited with advanced movement of tractor, realizing the vertical takeoff and landing of duck-billed, pledging the vertical planting of seedlings. The synchronization between equipment of transplanting and movement of watering guaranteed that the water and seedlings can in the same hole. The row space can be adjusted according to the chain of the transmission mechanism , the planting of seedlings adapt to the equipment of transverse throw seedlings, ensuring that have enough time to throw seedlings, reducing the rate of transplanting seedlings efficiently, increasing the rate of transplanting efficiently . The equipment of watering adopt to electrical sensing element, bring about watering of fixed quantity and point, improved the survival rate of seedlings in a large degree.
The machine is more suitable for working in the soil which the absolute moisture is not enough 20%.
2ZBX-2A:2Z indicates machinery of transplanting, B indicates transplanting ware of duckbill hanging cup, X indicates hanging,2 indicates rows of transplanting, A indicates the first improvement.

GOOD SERVICE AlWAYS WORTH TRUSTING !

E-mail: yanyuqiang1216@163.com

Tel&Whatsapp: +86-15095208459