Product details description
Multi Crop Seeder Row number from 2 to 8 rows
Precision Mechanical Planter has 2,3,4,5,6 and 8 row unit, designed for small size,medium-sized and large size farms, Operated with three point linkage system, match wheel tractor house power from 25-140hp. Mechanical Planter can be used for precise seeding, different types of seeds like corn , soya bean , Cotton ,sorghum and little peanuts etc. Planter can adapt every kind of tilled and semi-tilled soil.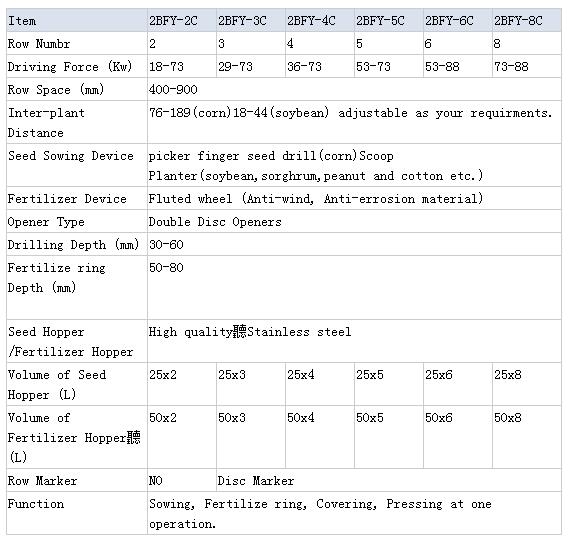 1). Strong Parallel linkage arm structure keep the seeds sowing in same depth when working.
2). Double disc opener can suitable for soil condition with rocks and tree roots.
3). Iron steel support wheel and press wheel (drive wheel) without puncture when working.
4). With Fine quantity sowing (finger pick up meter and scoop meter) seeds like maize, bean,
sorghum and peanuts etc. save seeds and labor to thinning out seedlings.
5). Stainless Steel fertilizer hopper and seed hopper anti-corrosion.
6). Very strong material built, suitable climate hot and moist can use for more planting seasons.
7). One time finish apply fertilizer, seeding, cover seeds and press soil, save time and cost.
8). Simple and reasonable structure very easy to assemble and maintenance make new farmers do easy work and save after cost .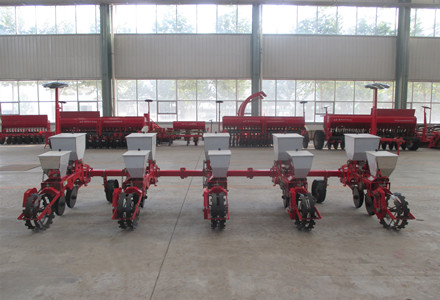 Detailed Images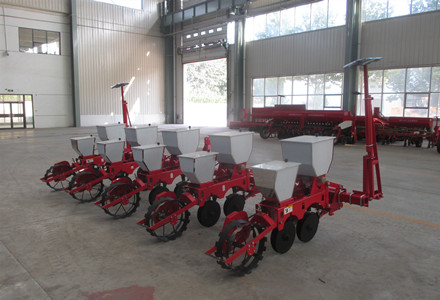 Machine Parts
Name:Parallel linkage arm
Brand:ODEA
Original:China
Strong structure with spring protection help the seeds sowing in same depth and protect the whole machine when working.

Machine Parts
Name:Support Wheel
Brand:ODEA
Original:China
Strong iron support wheel With the function to supporting The whole planter and control the sowing depth with by adjust the height, Not rolling tire puncture when sowing.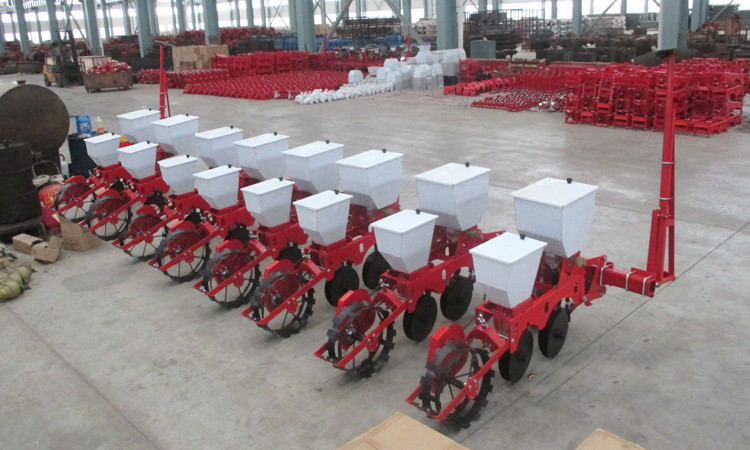 Machine Part
Name:Seed&Fertilizer Box
Brand:ODEA
Original:China
Stainless Steel Seed&Fertilizer Box nice looks,Anti-corrosion and Long lifetime.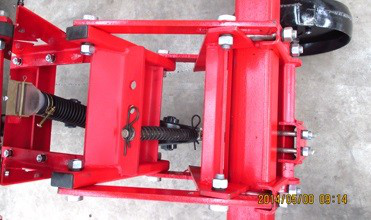 Machine Part
Name:Press Wheel
Brand:ODEA
Original:China
Iron "V" type press wheel is the driving wheel. with special tooth have better covering function; with adjustable scraping fender.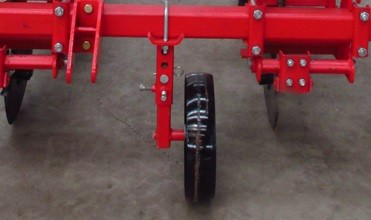 Machine Parts
Name: Disc Openers
Brand: ODEA
Original: China
Double Disc Seed&Fertilizer Openers good 65Mn material learn Italy "MASCHIO" disc opener structure. with good hermetically sealed, working Reliable, good performance of ditching and longer lifetime.

Machine Parts
Name: Seed Metering Devices
Brand: Bugu
Original: China
Finger pinch up seed metering and Bucket wheel
seeding metering. High Precision seeding, save seeds and labor cost for thinning out seedlings. Work stable and reliable with high Speed.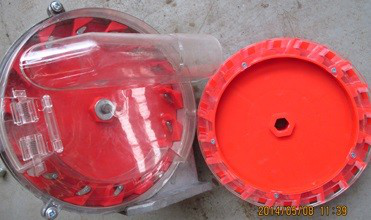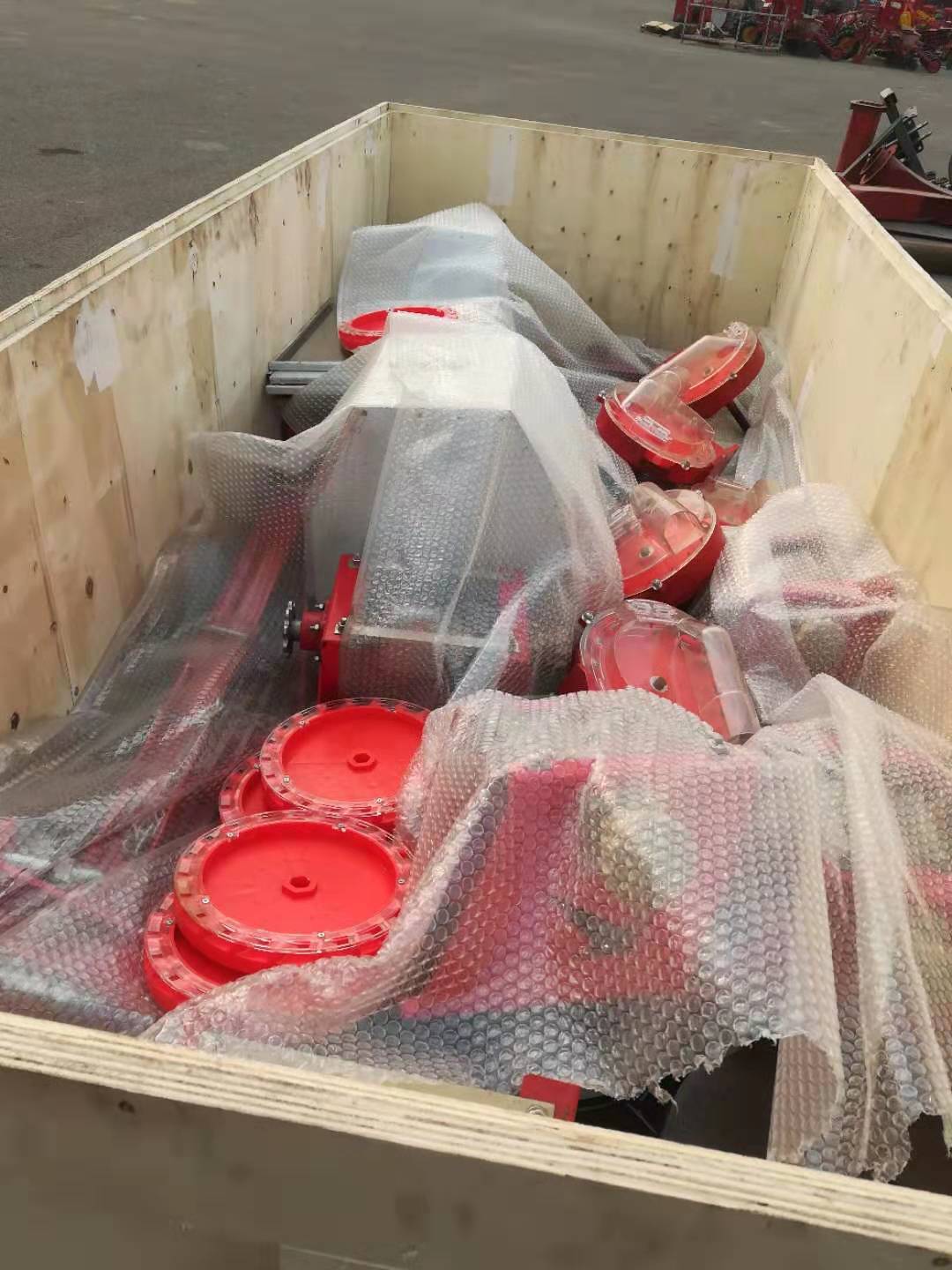 GOOD SERVICE AlWAYS WORTH TRUSTING !

E-mail: yanyuqiang1216@163.com

Tel&Whatsapp: +8615095208459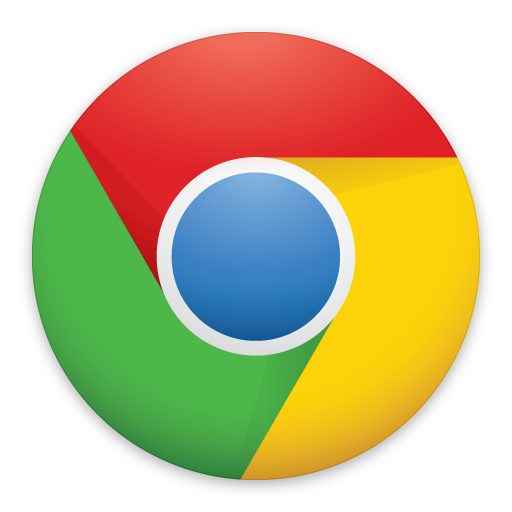 www.odagr.com